Some Works of W G Turner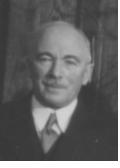 William George Turner, born 1875, called home aged 80 on 31-8-1955, buried at St. Nicholas at Wade, Thanet, Kent.
He also wrote many articles in 'Gospel Gleanings, 'The Messenger', 'The Bible Monthly' and some in 'The Bible Treasury'.
Books
John Nelson Darby - A biography
William Kelly - A biography
Age after Age - An overview of prophecy with a chart
The Christian Life - Notes of twenty addresses and papers
Booklets & Pamphlets
Discipleship, As typified in the story of Elijah and Elisha.
Jonah, The Book of
F. E. Race as I knew him.
G. F. Cox as I knew him.
Spiritual Dry Rot - An analogy
Nothing is Without a Voice - 1 Cor. 14:10.
A Call to the Converted - Eph. 5:14

Magazine Articles from the Bible Treasury
The Use and Misuse of Truth
"After all this"
"Lest ye faint"
"The Gentleness of Christ"

Other publications by W G Turner Any help to find these would be appreciated!
Some Straightsmouth Stories — Striking Incidents of Gospel Work.
The Friend in Need — A Story of the Crystal Palace.
'Words of Help' — A Magazine for Christians.
Messenger Series of Gospel tracts.